Information for Lunch options:
In the links below you can find multiple options about where to eat. If you would like to stay close to the venue, we recommend to find a place in GROS or OLD TOWN (Parte Vieja).
https://www.sansebastianturismoa.eus/en/eat/where-to-eat
https://www.sansebastianturismoa.eus/images/ssturismo/pdf/gastronomic-guide-ongi-etorri.pdf?v=20230802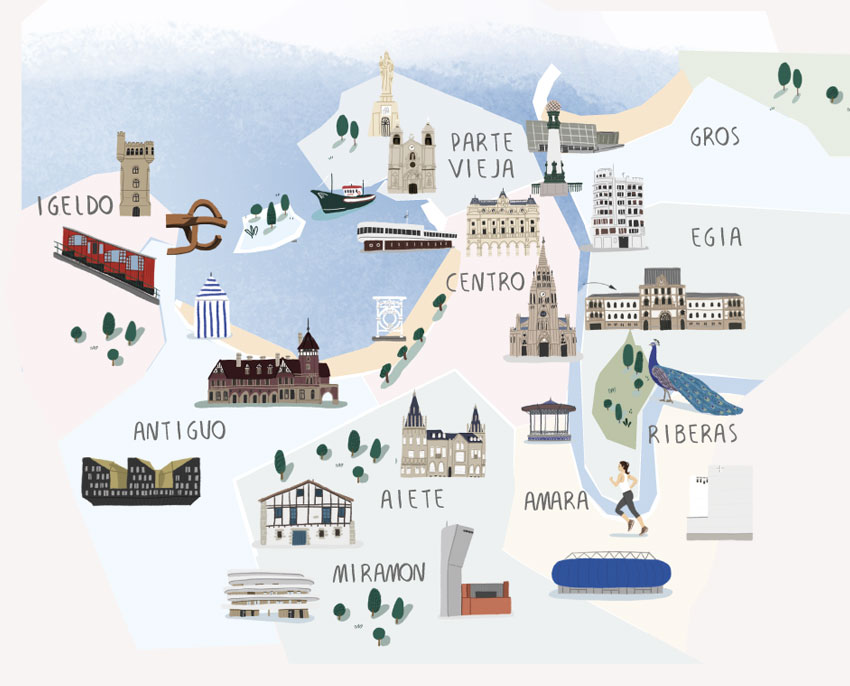 Please note that food is not allowed in te conference room.
---
Information for Poster Presentations:
We would like to inform you that these are the poster dimensions for the AMLaP 2023:
- Maximum poster height: 120 cm
- Maximum poster width: 80 cm
Each poster will be given a unique number which corresponds to the poster panel and there will be tape provided to secure your poster on the board.
Poster printing options:
There are differenters near the venue (Copisteria Gros, Imprenta Ordizia...) but please find below the shop where we usually print posters.
Tama Documentación
Email: tama@tamadocumentacion.com
Address: C/ Manuel Lekuona, 4 bajo, (Antiguo-Ibaeta) San Sebastian
Telephone: 943214344
Web page:https://www.tamadocumentacion.com
---
New Venue (April 17th, 2023)
Due to the large number of submitted abstracts we have changed the conference venue to accommodate a greater number of attendees. The new venue is the Kursaal Congress Centre, which is very centrally located in San Sebastián.
---
Accomodation (October 10th, 2022)
Please notice that San Sebastian is one of the most popular and touristic cities of Northern Spain, so we recommend to book the hotel as soon as possible in order to avoid availability issues.
---
Face to face event (October 10th, 2022)
We would like to inform you that this conference will be a face-to-face event. The entire conference (talks, poster sessions, etc.) will be held in San Sebastián. Virtual presentations or online attendance will not be available.